An Open Letter to Massachusetts Leaders
It's a time of significant change in Massachusetts as, for the first time in nearly a decade, there are open races for Governor, Lieutenant Governor, Attorney General and State Auditor. Add to that a contested race for Secretary of State and many of the seats in the 200-person state Legislature and we have a ripe time for big ideas at a critical time in our Commonwealth's history just as we start to think about what's best and what's possible in a post-pandemic world.
As community health leaders throughout the Commonwealth, we wanted to make sure the issues we lay out here are a part of the conversations happening in living rooms, backyard barbecues, on social media and across the airwaves as you, the leaders running for these offices, chart the course forward for Massachusetts.
We run Community Health Centers in Massachusetts and, combined, serve more than one million Bay Staters each year. We provide access to high quality care to patients across the Commonwealth, but we are so much more than that.
We are a critical component of the health care delivery system across the board. And we don't just mean because we provide everything from primary medical care to dental, behavioral health, optometry, pharmaceutical and nutrition care, but because of the critical cog we are in the wheel of healthcare in the United States.
You see, we care for all individuals regardless of their ability to pay. Many of our patients are at, or below, the poverty level and are in at risk populations. Some health centers have as many as 30 percent of their patients without any insurance at all. But we see them anyway because that's our job. Often, we are the only thing that stands between our patients and using the emergency room for primary care.
So imagine for a second that we were in March of 2020 and there were no community health centers and the COVID-19 pandemic hit. What would have happened? The million Massachusetts residents who went to our health centers would have been clogging the emergency rooms (ER) across the state at a time when we needed the exact opposite. Eventually they would have been coming in just for wellness checks or common illnesses. Or they wouldn't, which would then lead to two years' worth of delayed health checks and illnesses left unaddressed. Without us, the system would have ground to a halt under the weight of the nearly 15 percent increase of ER patients.
Going into March of 2020, we, as health care providers, believed that this could be the finest hour for community health centers. We were right.
For almost two years now, local and state leaders and every health care organization and provider have been singularly focused on fighting COVID-19. The virus has monopolized every conversation and resource across the Commonwealth. In fact, everyone can't wait to "get back to normal." But what about coming out of this BETTER than normal? By focusing on the right investments — that's exactly what we have the opportunity to do.
Community health centers aren't just about health care delivery, they are about looking out for the families we serve and working to address the social determinants of health that impact them so fundamentally.
A person with a job is a healthier person.
A person with housing stability is a healthier person.
A person with the benefit of education or training is generally a healthier person.
A person with access to food security and a clean environment is a healthier person.
A person with transportation to a job, school, a grocery store, or even a health center, is a healthier person.
We need you to be a leader for the whole of the Commonwealth and for the common wealth. If we care for those most in need the benefits are immeasurable, not just in their growth and success but in unseen benefits for us as a society. All community health centers seek to do is help make a more perfect union for us all.
So we need you to focus on this:
Give everyone access to a good education. This means from birth through their lives. There are many ways to get there, but don't let the fight get in the way of the right that people have in this Commonwealth to a good education.
Provide access to housing. Build a strong homeless shelter structure that doesn't separate people from families or jobs to live in motels in food deserts. Increase vouchers for rental assistance, add to the affordable housing stock and give communities better incentives to build more rather than fight any. Create market rate housing, more favorable home ownership programs and tax incentives for people looking to purchase their first home or age gracefully in their last one.
Expand educational loan repayment opportunities. A strong education system with loan repayment opportunities to incentivize staying in our Commonwealth will create more dependability in the workforce. We need manufacturers of clean energy products as much as we need the research scientists. We need to build up vocational technical opportunities to create the jobs that our economy needs in the next decade.
Increase food security, now. People should not be starving in Massachusetts and far too many, including an estimated 1 in every 11 children, experience hunger every day. We need a moonshot approach to eliminating food insecurity in the Commonwealth.
True health care for all. We must continue to find new and creative ways to increase access to care for our neighbors, family, friends, colleagues and complete strangers, regardless of their ability to pay. And we need a health care system that covers the TOTAL cost of care and doesn't force people to choose between paying their bills and maintaining their health.
The support of the federal, state and local elected and appointed officials played a big role in our survival during this pandemic. The current administration and state lawmakers have enacted historic rate increases for community health centers. Along with recent investments in the health center workforce, and support from the federal government, the Commonwealth has realized that a network of strong, efficient, and effective community health centers is a cornerstone of Massachusetts' future. But if we don't take this once in a lifetime chance at seismic systemic change NOW then what did it all mean?
Be a leader for the common wealth and you will be a great leader for Massachusetts.
Sincerely,
Stephen J. Kerrigan, President & CEO, Kennedy Community Health Center (Worcester, Framingham, Milford)
Dear Colleagues and Friends:
This year, Kennedy Community Health is celebrating 50 years of helping people live healthier lives. It's really an incredible feat when you think about the many political, financial and social hurdles the health center has had to overcome to remain steadfast and sustainable for five decades. Even more amazing is the hundreds of thousands of individuals who live and work in our towns, cities and communities who would not have had access to quality health care over the past fifty years if not for the audacity and pioneering efforts of seven women living in Great Brook Valley.
In the wake of the Civil Rights movement of the 60s, these seven women took a stand against the lack of equitable health care for themselves and their families and boldly launched a community health center that would evolve into one of the largest FQHCs in the country. In its first year, the newly created health center only provided medical care to a small number of patients, the amount one nurse practitioner could see in the limited time she had. Renamed after the late Senator Edward M. Kennedy in 2010, today we provide a broad range of health care services from medical to dental to behavioral health and more to over 28,500 patients a year across 90 communities.
The more I think about, and talk about our anniversary and reflect on our founding, I am reminded that despite the differences in size and scope between then and now, we remain that same organization founded on the premise that people, regardless of their ability to pay or their circumstances in life, deserve high quality health care. However we grow, and wherever we go, our mission remains the same…to help people live healthier lives.
It is also safe to say that we have redefined this mission of what helping people live healthier means and how we can do that because just as we are not static, neither is our community. We evolve with the changing times and changing needs of the communities we serve. And we could not meet these needs without the assistance of all of you, our partners and friends, who understand that health care is a right and not a privilege.
Thank you for all of your support and I look forward to celebrating our 50th with you in the coming year.
In health,
Stephen J. Kerrigan
President and CEO
December 1, 2021: World AIDS Day
HIV cases spiked this year. We need more screening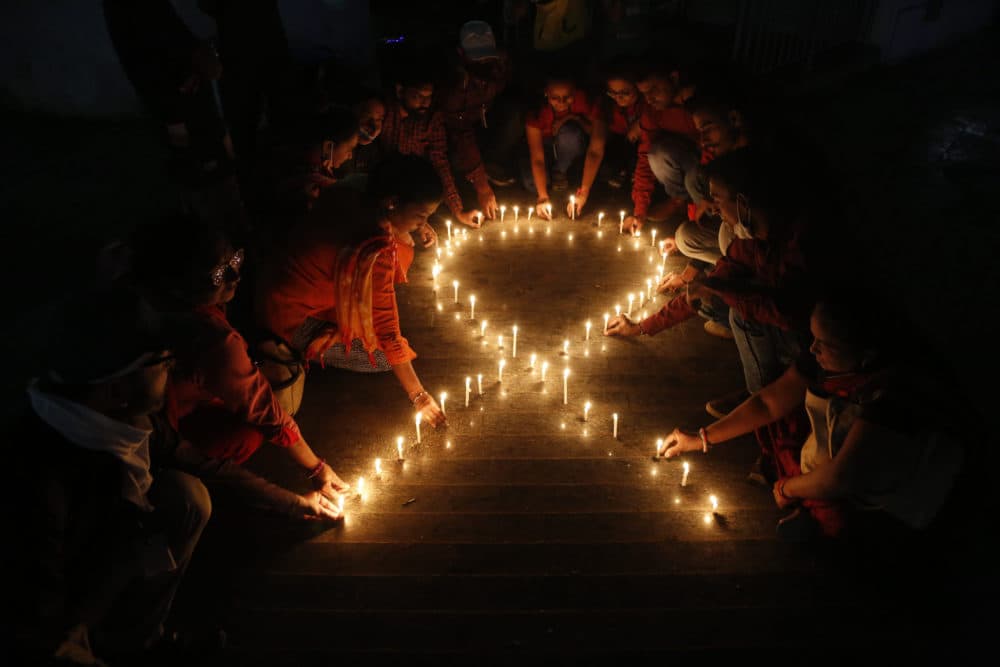 There's an entire generation of Americans who have no living memory of Ryan White's courage, his story and the impact that fresh-faced teenager's battle with HIV did to jumpstart our nation's battle with HIV and AIDS.
But today, on World AIDS Day, even as we celebrate the federal effort begun in Ryan White's name three decades ago, we must also act to address some difficult truths about the all-too-persistent challenges that continue to haunt that battle. The inequitable access to care, the social and cultural stigmas that keep too many from seeking care and the roadblocks that mean too much of the community health work is focused on treatment, not prevention.
For me, this is a deeply personal fight.
I'm a gay man leading one of the largest community health centers in Central Massachusetts, one that carries the name of Sen. Edward M. Kennedy, the man I was an intern for in 1990 when he led the charge for the Ryan White Comprehensive AIDS Resources Act. Unfortunately, the pandemic has exposed many inequities and challenges to this work and we need leaders on Beacon Hill and Capitol Hill to take note.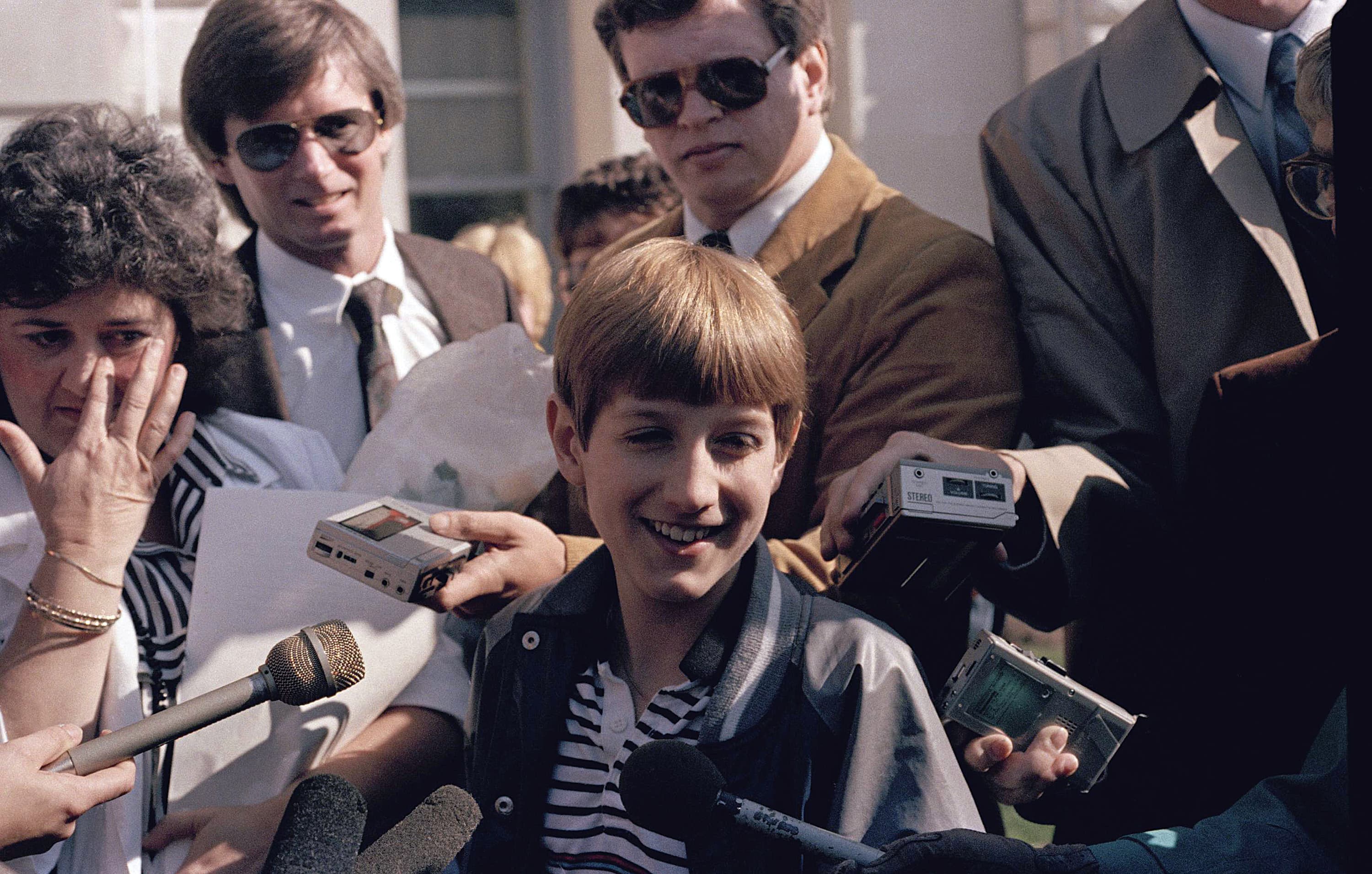 Earlier this year, our region saw a spike in new HIV diagnoses tied to drug use, particularly those who share contaminated needles. The CDC reported that this increase, also seen in cases of viral hepatitis and other bacterial and fungal infections, was pronounced in many rural and suburban communities.
Our team has also noted an emerging trend of cases linked to polysubstance use — using more than one drug at once — and methamphetamine use and we are expecting a surge of cases tied to lockdown-related care disruptions.
But the biggest challenge we face is that HIV continues to spread in the shadows and our systems are not responding to properly prevent an escalation of the spread that we can see coming. In the United States, about 14%, or one in seven, of the estimated 1 million people living with HIV don't even know they have it. Beyond that, undiagnosed individuals account for between 30 and 40% of the transmission.
Today, I am honored to stand with Ericka Olivera and her team who lead our center's Ryan White program. We are one of the many beneficiaries of federal funding, which has grown from $220 million the year the Ryan White Act was signed to more than $2 billion today.
The biggest challenge we face is that HIV continues to spread in the shadows …
Our team provides comprehensive care to 115 patients with HIV/AIDS, with the goal of helping them to suppress and live with the virus. We create an individualized care plan for every patient, including continuous patient monitoring, re-evaluation every six months, supportive counseling and advocacy in a range of non-health but clearly related areas — from transportation, food security, housing and other benefits.
We have treatments that work but not if we can't prevent the spread. The federal preventive services task force recommends all adults be screened at least once during their lifetime and more frequently among those with increased risk factors. But even if that were happening, which it isn't, that's not nearly enough screening to stop the spread.
And as much good as can happen with federal grants like the Ryan White HIV/AIDS Program, our teams need more flexibility from the federal government to carry out that mandate by focusing more time on prevention.
When speaking on the Senate floor in 1990, Sen. Kennedy said that Ryan White never condemned anyone after he received the tainted blood that ultimately killed him. Rather, White was "reaching out in the true spirit of the American character to recognize that there were people who were suffering."
For too many, the suffering continues. It's time for us, as a nation, to redouble our efforts for Ted Kennedy, Ryan White and another generation of people who deserve better.

Stephen J. Kerrigan, President and CEO, appointed to America250 Advisory Council
America250 Launches 11 Advisory Councils
Advisory Councils expand the reach and resources of America250 to engage all Americans in the most inclusive commemoration in U.S. history
Washington, D.C. –
America250
, the nationwide commemoration of America's 250th anniversary in 2026 led by the U.S. Semiquincentennial Commission, has established 11 Advisory Councils across a variety of industries and specialties to increase inclusiveness, expand America250's capacity and connection to partners and stakeholders, and facilitate program development, implementation, and social impact.
"We are excited to introduce our 11 Advisory Councils as we seek to connect with millions of Americans on our journey to 2026," said Dr. Carleen Carey, Director of Public Outreach and Inclusion at America250. "Each council is composed of industry luminaries and leading experts in their respective fields who are empowered by America250's mission and values. We look forward to the thoughtful contributions they will bring to this commemoration to ensure we are capturing the many voices of Americans."
The current roster of Advisory Councils includes: Arts & Culture; Health & Wellness; History Education; Hospitality & Tourism; Innovation, Science & Entrepreneurship; International; Parks, Preservation & Public Spaces; Sports & Entertainment; Veterans, Military & Family Members; Youth Engagement; and Young Leaders. As America250 continues planning and preparations, additional Advisory Councils will be created.
Health & Wellness Advisory Council
The Health & Wellness Advisory Council will bring together America's experts in each area of health and wellness, covering topics of physical health, mental health, social well-being, and environmental health. Experts will inform the Foundation on the historic developments of health and wellness in America while also exploring the advancements and challenges of the present and future, enabling America250 to explore programs and partnerships that contribute to the overall health of our nation and its people.
Members:
● Ramsey Alwin, President & CEO, National Council on Aging (NCOA)
● Dr. Alicia Bazzano, Chief Health Officer, Special Olympics
● Dr. Georges Benjamin, Executive Director, American Public Health Association
● Stacy Bohlen, Chief Executive Officer, National Indian Health Board
● Dr. Jane Delgado, President and CEO, National Alliance for Hispanic Health (Co-Chair)
● Dr. Victor Dzau, President, National Academy of Medicine
● Dr. Judy Heumann, President, Judith Heumann LLC (Co-Chair)
● Dr. Sara Newman, Director, National Park Service, Office of Public Health (Ex-Officio)
● Stephen Kerrigan, President and CEO, Edward M. Kennedy Community Health Center
● Dr. Oluwaferanmi Okanlami, Director, Assistant Professor, University of Michigan and UCLA
● Amit Paley, CEO & Executive Director, The Trevor Project
● Dr. Cheri Blauwet, Sports Medicine Physician and Assistant Professor of Physical Medicine and Rehabilitation, Harvard Medical School
About America250
America250 is a multiyear effort to commemorate the semiquincentennial, or 250th anniversary, of the United States. The purpose of the U.S. Semiquincentennial Commission, created by Congress, and the corresponding America250 Foundation, is to catalyze a more perfect union by designing and leading the most comprehensive and inclusive celebration in our country's history. America250 represents a coalition of public and private partners all working to create initiatives and programs that honor our first 250 years
and inspire Americans to imagine our next 250. The commemoration period began in 2020, culminates on July 4, 2026, and officially concludes in 2027. For more information, visit www.america250.org and follow us on Facebook, Twitter, and Instagram.
Dear Colleagues and Friends:
On October 7th, we celebrated the best of our community by honoring Congressman James P. McGovern and Ismael "Izzy" Rivera and Program RISE. Each, in their own right, are leaders, partners and role models who have helped to pave a path forward for Central Massachusetts and MetroWest.
In addition to being a strong advocate for the community health center movement, Congressman Jim McGovern has spearheaded efforts to increase support for families who qualify for food assistance programs, and is a champion for expanded children's nutrition programs, both domestically and internationally.
For the last 11 years, Izzy Rivera has been working with the Justice Resource Institute and Program RISE, dedicated to connecting those who need sexual health services in the MetroWest area with HIV, STI, and Viral Hepatitis prevention, testing, treatment, and education, with particular attention in reaching historically underserved and minority populations.
We congratulate both of our honorees and thank them again for their relentless efforts to serve the common good.
I also want to call attention to the wonderful opportunity we have to recognize the contributions and influence of Hispanic and Latinx Americans to our country's history, culture, and achievements with National Hispanic Heritage Month, celebrated in the U.S. between September 15th to October 15th.
As a provider of equitable health care services to over 27,000 patients, of which 53% identify as Hispanic/Latinx, Kennedy Community Health proudly celebrates the rich traditions of the Hispanic and Latinx people who have worked hard to help shape our nation and our community.
You can learn more about Hispanic Heritage Month by visiting
https://www.hispanicheritagemonth.gov/
Thank you,
Steve Kerrigan
Remember. Honor. Serve.
Dear Colleagues and Friends:
Few of us who are old enough to remember Tuesday, September 11, 2001 can forget the clearness of that blue sky morning or the darkness that followed.
That day and the murder of thousands of people changed the world forever. It led to two wars, thousands of military and civilian casualties (on and off the battlefield) and countless physical and mental wounds. And although I didn't lose a loved one on September 11th, I will be forever changed by that day and by the loved ones I gained in the wake of that terror and the destruction it left behind.
I worked for Massachusetts' Senior Senator, Ted Kennedy, on September 11th and on that day, as always, his focus was on supporting Massachusetts' families and those most in need. In a quick call as the crisis unfolded, his marching orders were clear – reach the families and tell those targeted by hate crimes that we have their backs. Soon after we hung up from that call, the towers fell. Then our work began in earnest. In the hours, days, weeks and months ahead we worked on little else. The response to September 11th was our job.
There was constant reaching out to the victims' families on the 11th itself and the days that followed saying "How can we help? We are here for you." We developed a tragedy response system that included 38 federal, state, local, and NGO agencies to meet the horrible moment we were in. When the government response wasn't sufficient, we formed the Mass 9/11 Fund and made sure our families all had the support they needed in that moment and for decades to come.
I was raised to believe that if you have the ability and the opportunity to make a difference, you have an obligation to try.
As a result, my work in the early months after that tragic day were some of the most difficult yet rewarding times in my career. I felt I was helping to make a real difference for people, little did I know they were helping me.
I met so many incredible people in the wake of that horrible day. I watched, and sometimes helped, as they picked up the pieces of their shattered lives and tried to make sense of it all. I have cried with too many of them to mention but all of whom found a way through the tears.
September 11th has meant many things to me over the past 20 years. Initially it was about helping to support the Massachusetts' families of the victims of those horrific terrorist attacks. That quickly evolved into helping those families to find a way to remember their loved ones with a memorial service and to honor them with a Garden of Remembrance. But mostly it's been an opportunity to learn from their strength and purpose, and a chance to remember, honor and serve.
Long before the Edward M. Kennedy Serve America Act was signed into law making September 11th a "National Day of Service," Americans and 9/11 families, were using that day, or the tragedy they suffered, as vehicles to make a difference. As a result, September 11th has many legacies. We remember those who once occupied the 2,977 now empty chairs at our holiday tables and with the support of the community, through monuments and memorials and curriculum in our schools, we hope that no one will ever forget them. We honor those lost with named scholarship funds and foundations, through road races and family fun days and by launching nonprofits to help the families of our fallen military heroes and to build schools for girls in Afghanistan.
And we serve.
So many 9/11 families took their grief and poured it into a foundation on which great acts of love and service to others were built. In fact, I think service itself may very well be the greatest legacy of September 11th because it has the longest lasting effect. If you do something for and with others, you gain so much for yourself and it makes you want to continue to help those who need it. Through service we grow, we learn, we support, we thrive, we build, and we challenge ourselves and create endless possibilities. Through service we give the aftermath of September 11th a purpose and we show those who believe in hate over love, or fear over compassion, that they did not win that day.
Out of the grief of that day we saw a world united and inspired to embody that bright clear beautiful blue sky and all its potential. So as we stop to acknowledge the 20th anniversary of the terrorist attacks of September 11, 2001, let us remember all the mothers, fathers, daughters, sons, aunts, uncles, wives, husbands, friends, colleagues and even strangers we lost that day. Let us honor their memories with great purpose and pride.
And, yes, let us serve.
Leading Means Vaccine Mandates
COVID cases are once again on the rise. People are getting sick. People are scared.
Businesses, including hospitals and healthcare providers are returning to all-too-familiar protocols to again try to slow the spread. We're encouraging those at risk to mask back up, we're doubling and tripling down on sanitizing measures and continuing to beat the drum about the benefits of vaccinations.
In too many circles, there's still a debate about vaccine requirements. There shouldn't be.
Employers, government agencies, schools should all be mandating vaccines for everyone who is eligible, with very few exceptions.
Is it easy? No. But it shouldn't be this hard.
With the case trajectory pointing upward, we cannot afford to get caught in the political tornado that has developed around the vaccine. Rather, we have to push past the noise and look to the clear, demonstrable benefits.
There is no scientific doubt that getting vaccinated saves lives – not just those that receive the vaccine, but those around them who are not able to get the vaccine due to medical conditions. Furthermore, there is little evidence the vaccines themselves are unsafe, as adverse effects from the vaccine have been very low. And even when rare breakthrough cases occur, it is very unlikely a vaccinated person will require hospitalization.
The vaccines are safe, the vaccines are effective. Trust the science.
And the scientists are telling us that these protections can be undone if we don't all get vaccinated if we are able to. We are seeing an example of this now with the Delta variant.
It has been widely reported that 97 percent of recent COVID cases are attributed to the unvaccinated. The longer the virus is able to circulate, the more at risk we all become. The most at risk of severe illness are, of course, the unvaccinated but the truth is, we don't know how unvaccinated children or others might react to future, potentially stronger variants if we allow COVID to linger another year.
So, it is critical that we do all we can to get our communities, our friends and families, vaccinated.
And that means stronger action, even in the workplace. I have always believed in leading by example. As far back as last fall, long before the COVID 19 vaccine was beginning to be distributed, the Edward M. Kennedy Community Health Center decided to mandate that staff get the vaccine once it was available to healthcare workers in the first phase. This was to keep both our staff and our patients as safe and healthy as possible. It was also because as a leader in providing community health, it was important for us to set an example to our patients and the communities we serve.
We communicated with our team clearly, repeatedly, honestly and directly. We allowed waivers for those who had medical or religious reasons for not getting the vaccine. But we told those who didn't that to continue to work with our patients or at our Health Center, they needed to lead by example.
Nearly 100 percent of our staff is now vaccinated, with just a handful obtaining waivers due to medical or religious reasons. And we had very little opposition to our mandate throughout the process.
We informed our staff in November 2020 that we would be receiving the Moderna doses. By late December 2020, our staff were getting their first shots and all our eligible employees were vaccinated by the end of February
In all, we've had 63 positive COVID cases among our 390 employees. Since February 10, right about the time everyone was fully vaccinated, we have had no new COVID cases among our staff.
This was a tremendous outcome for our frontline workers and all of us who support them. And it tells a powerful story to our patients that everyone who works at our Kennedy Community health, from their providers and clinical team through to all the staff, believe in the vaccine for themselves and for our patients.
We believe that's part of why so many of our patients, even those who are harder to reach, are opting to get vaccinated.
In our health center sites and around the globe, our fight against COVID-19 is far from over. The fact remains, vaccines are the most effective way to prevent the spread of COVID 19 and the development of future, potentially more dangerous variants. There are still many out there who have not gotten vaccinated.
But we have to do our part. That should mean mandating the vaccine to all who are eligible.
When I joined the Edward M. Kennedy Community Health Center as President and CEO in July 2019, I knew it would be both the honor of a lifetime and an exciting professional challenge. While I've held numerous leadership roles in the past, none has had the scope and impact of the work our team does at the Health Center. Knowing that our work affects thousands of families across Central and MetroWest Massachusetts left me feeling the weight of the responsibility of the position and understanding the complexity involved with taking on a role that has a direct impact on so many lives. However, I've always felt that if you have the opportunity to make a difference, you have an obligation to try. So I dove in head first, naive, for certain, to the myriad challenges that already existed and to the one we all would soon face.
A little more than six months after beginning my tenure as President and CEO, the world changed forever. COVID-19 came in like a wave, crippling the way in which we all lived, worked and cared for our families. One thing was clear from the beginning, however, keeping access open to health care for our patients meant meeting this moment head-on. Flexibility became the name of the game as we worked to address the ever-changing guidance and regulations to keep our staff, patients and community safe during these uncharted times. Our staff, Board of Directors and Health Center leadership shone as we quickly pivoted to ensure uninterrupted access to vital health care services at all times. As a community health center, we've always understood the impact of systemic racism on our health care system, and as the pandemic progressed, it became abundantly clear that disenfranchised and marginalized communities were bearing the brunt of the virus, making our work all the more important.
NBA coach Phil Jackson once said, "The strength of the team is each individual member. The strength of each member is the team." This has never been more clear than it has over the past year and a half. We are fortunate to have a team of incredibly well-trained and highly-skilled health care professionals who are members of the community we serve, and therefore understand the needs of, and how best to reach, our patients. By building on their expertise and empowering them with the resources they needed to be flexible in their approach to care, they went to work to cater our services to those who needed them most during the pandemic. We were guided by the notion of setting the bar high – doing whatever it took to provide for our patients. There was never a time more critical in our history to rise to the moment. Our patients always come first despite the circumstances so it meant re-writing the playbook to keep access open. And that's what we did hour after hour, week after week, month after month, pivoting on a dime to meet patient needs.
Of course, this approach requires not only flexibility and ingenuity, which we have in ample supply, it also requires financial resources, something health centers are not known to have in abundance. As such, community health centers joined forces once again as a movement, and called on Congress to pass immediate emergency funding. Locally, we engaged with our partners to find innovative ways to work together to fulfill the growing health and social needs of our communities. Our local foundations also stood up and heeded the call, providing financial support to those of us on the front lines, helping us to remain steadfast in our mission. And there was an outpouring of support from individuals, small businesses, and community groups to help fill gaps in the scarce supply of personal protective equipment (PPE).
Meeting the moment meant doing whatever it took to keep our patients, our staff, and our community safe. We pivoted to telehealth for our behavioral health visits in just twenty-four hours – a tremendous feat that helped us reach our patients and keep us open at a time when mental health stressors were at an all-time high. Primary care services went virtual quickly as well and with strict safety measures, we were able to keep our health center doors open for those whose needs couldn't be met virtually. We avoided furloughs and lay-offs because we know teamwork is essential to everything we do, and we knew all-hands-on-deck was the only approach tha