Changing power dynamics: The Kennedy Community Health Center has purposefully remade its board
PHOTOS/MATTHEW WRIGHT, BOWDITCH & DEWEY(From left) Valerie Zolezzi-Wyndham, board chair of the Edward M. Kennedy Community Health Center, with new board members Emmanuel Larbi and AiVi Nguyen
By Devan Greevy
To better represent its patient population, the board of directors at the Edward M. Kennedy Community Health Center has made an effort during the past three years to diversify and include a greater variety of perspectives under the leadership of chair Valerie Zolezzi-Wyndham.
The healthcare nonprofit, based in Worcester and providing healthcare mostly for underserved groups, is part of a growing trend of businesses attempting to reflect consumer demographics more closely in their leadership. In an era of massive social upheaval and calls to meet demands for diversity and inclusion, the center's concentrated efforts to reshape the culture of its leadership board and generate structural shifts within the organization attest to the increasing need to align organizational goals with operational realities.
"When I became chair, I thought it was really important that as opportunities opened up for us to be able to add board members, we do that in a way that would ensure that the board represented the populations that we serve," said Zolezzi-Wyndham.
Creating the right board
The Kennedy Community Health Center serves about 28,000 patients per year on $35 million in annual income and is led by President & CEO Steve Kerrigan, who is appointed by the board, which sets the tone of the organization. Kennedy's patient population is 90% low-income, 71% person of color, and 30% without health insurance. A quarter of its patients are children.
During the board member search process, the center emphasizes asking candidates how their lived experiences and perspectives could contribute to thoughtfully managing the center's operations. The board requires 51% of its 11 members to be patients at the center.
As a result, one third of board members are from outside the U.S., and another third have parents or family who are immigrants. Two board members grew up in the Greater Brook Valley public housing complex, which is where the Kennedy health center started.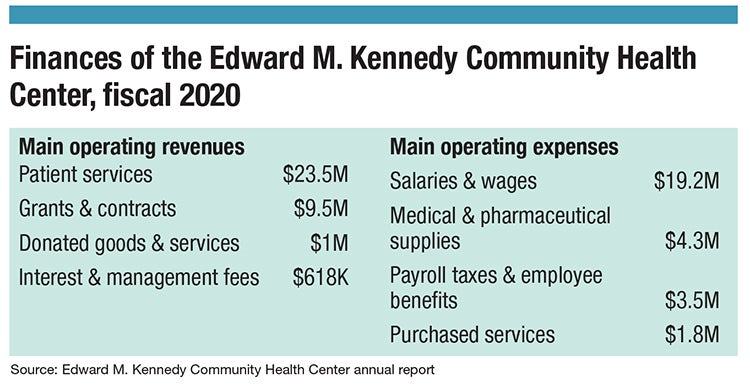 "A power dynamic has changed," said Zolezzi-Wyndham. "At the same time as we were building numbers, we also really worked to make sure that every board member felt that they could bring their voice to the table and felt that their opinions mattered. So we have very lively conversations, and I would absolutely say that the decisions we are making are stronger."
Kennedy board members now include:
• Raul Porras – a patient board member who founded the Boston nonprofit Latino STEM Alliance and is originally from Venezuela.
• Emmanuel Larbi – A researcher at Tufts Medical Center in Boston in ophthalmology and cancer, who works at Worcester State University and owns a restaurant.
• Sue Seppa – a certified public accountant, who worked for Great Brook Valley
• AiVi Nguyen – a lawyer at Worcester law firm Bowditch & Dewey, a former resident of the Great Brook Valley public housing complex, and the former chair of United Way of Central Massachusetts
"When you have a diverse board with a multitude of perspectives, it allows for a lot of insight," said Larbi, a Ghanian immigrant who joined the board in November. "When it's time to make an executive decision, you have a lot of voices to help identify the gaps that perhaps you're not seeing."
Once selected, the board has worked to ensure an open culture of collaboration through subcommittees and actively engaging each board member in responsibility. Additionally, the introduction of two-year term limits for the chair position promotes continued hierarchical change in the board structure.
"Every board member has a role beyond the two-hour monthly meetings. You dive deep into an issue that each subcommittee is dealing with and then report back to the full board," said Nguyen, who joined upon Zolezzi-Wyndham's request. "It's a good chance for people to get into small groups and really feel comfortable speaking."
More inclusive boards
Beyond simply appointing women and people of color, the board meetings at the Kennedy Community Health Center demonstrate the need to supplement hiring new perspectives with a reorientation of the fundamental principles of business operation, said Jean Beaupre, a professor at Nichols College in Dudley and faculty advisor to the Institute for Women's Leadership at Nichols.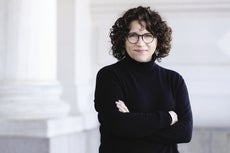 Examining and revising the hiring process can provide an insight into how to shift the culture of an organization, Beaupre said.
"A lot of upper-level recruitment has traditionally been through referrals, so the circle can be a bit small or insular," said Beaupre. "If an organization is serious about diversity, they are tackling not just the final decision but the process they go through. Where are they listing the jobs? How is it listed? What resources are they bringing in?"
Outside of the Kennedy health center, Zolezzi-Wyndham is the founder of Upton consulting firm Promoting Good, which offers counsel on inclusive workplace practices. Companies are now frequently hiring diversity and inclusion consultants to normalize a culture of generating questions and encouraging different opinions. More broadly within the business community, inclusion and diversity campaigns may be becoming not just preferable but essential to remain competitive in hiring and retaining consumers, she said.
"We can hope that in the years to come that prioritizing diversity will just be the way things are done, but the case for it as a fiscal necessity is strengthening," said Beaupre. "The polarization between those that are getting diversity right and those who are not is widening, so there is going to be more of a fiscal benefit to organizations to try and get diversity right."
In making decisions regarding the composition of leadership boards, a simple metric to gauge diversity is the share of minorities and women in upper management. But performative diversity initiatives, those that make leadership changes without an accompanying culture shift within the business, may struggle to perform as well as competitors that restructure.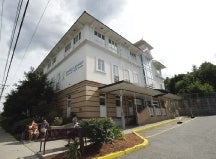 PHOTO/COURTESY OF THE KENNEDY CHC
"In this era of social media, consumers are demanding and can achieve transparency through their own experiences," said Beaupre. "We can hear from the people who work there, who patronize, and who are members of that organization. It has to be cultural and not just a checking of the box."
Ultimately, the question of how to improve inclusion and what a truly diverse leadership team looks like will remain an ongoing challenge. Nguyen, who is set to become chair of the board later this year, expects to carry the momentum established by the leadership of Zolezzi-Wyndham.
"I don't intend on any loss of momentum in our recruitment and retaining board members that look like the people we serve," said Nguyen. "There is so much other diverse professional talent out there. You just have to put in the work to identify them and let them know that they are qualified."